Why book a Luxury Ski Holiday?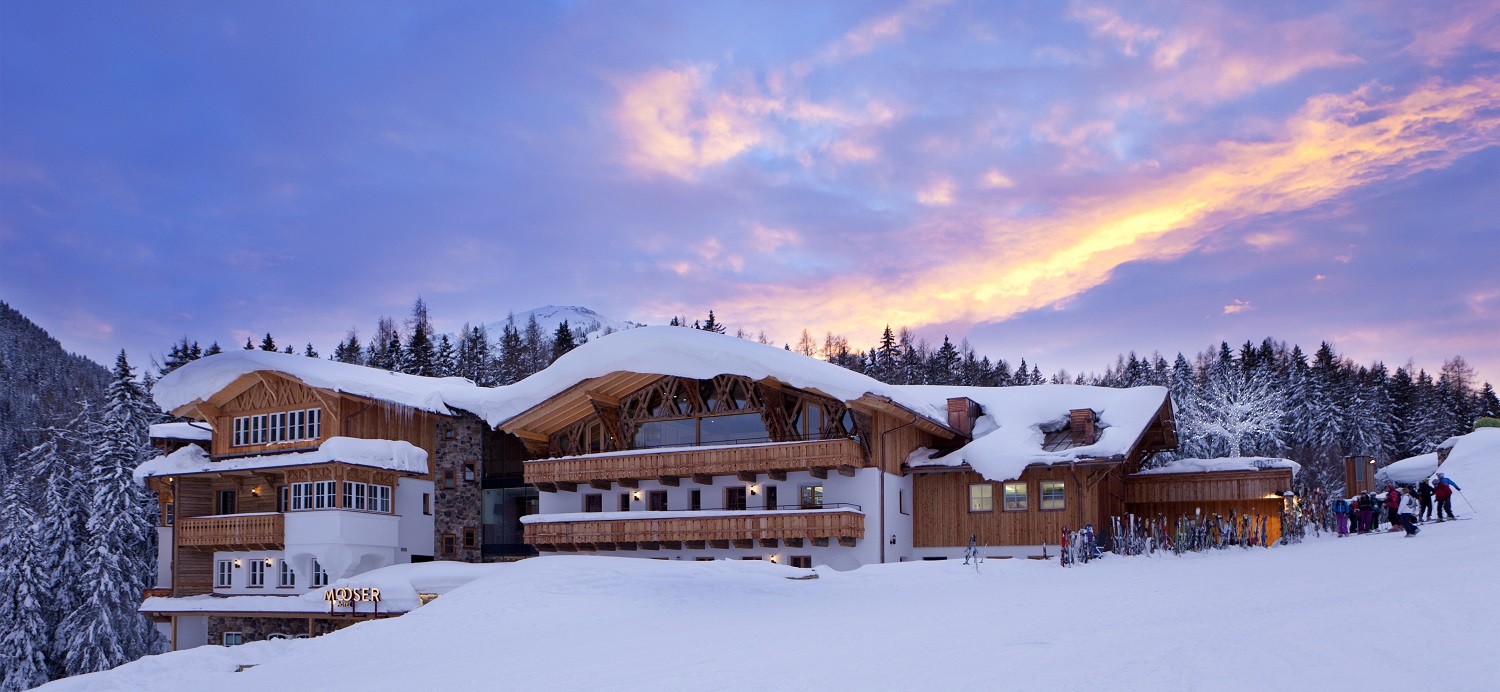 Book your luxury short ski break here! With so much choice of superb facilities to make your ski holiday really first class, what are you waiting for? Contact us today!
Five Star Service
The service that you can expect from a luxury ski package with SkiWeekends will make the difference between a good and an excellent ski holiday. From the moment you arrive, you will be warmly welcomed by friendly and professional staff that are on-hand to make your visit as effortless, relaxing and enjoyable as possible. For any queries or requests you have, no matter how unusual, speak to the hotel staff who will endeavour to meet your needs. Some of the resorts we offer premium ski holidays to also have designated SkiWeekends reps on hand to help with any queries too, if not the hotels' reception will be available to help.
Gourmet Dining
One of the main facets that make your skiing holiday enjoyable is the delicious food and drink on offer, following a busy morning or day on the pistes. Therefore choosing a luxury ski package gives you the assurance that your dining experience will be far more sumptuous than your average ski holiday. You can look forward to a cosy, restful evening in front of the fire, enjoying some high-quality meals and fine wines or even a glass or two of champagne with room service. Some of our luxury ski resorts also offer Michelin starred restaurants so you really can choose to eat in some of the best restaurants in the world.
Luxury Ski Accommodation
Of course, perhaps the main advantage of a luxury ski holiday is the plush accommodation and stunning surroundings in boutique and Spa hotels. You'll find yourself located in the perfect place to enjoy the snowy mountains and spectacular views from the comfort of your hotel room. Sink into a deluxe bed at the end of the day after skiing or indulge in a bubble bath in your ensuite bathroom. There is often a choice of standard or superior rooms and family suites are also often available in many of our luxury ski hotels so the children can stay nearby and enjoy the same luxury standards.
Luxury Facilities
Relax and pamper yourself in luxurious surroundings with outstanding facilities. Many of our premium ski hotels include deluxe facilities such as saunas, Spas, jacuzzis and swimming pools ideal for recuperating before the next action-packed day of skiing or snowboarding. For those with a bit more energy gym facilities are often also available, perfect for a warm-up before hitting the slopes! Perhaps you want to truly make sure your muscles relax after skiing and book a massage in the hotel Spa.
If you are interested in any of our luxury ski hotels but perhaps can't decide between them all, call us today on 023 8020 6971 to help you choose and find the luxury ski holiday you are looking for or feel free to drop us an email to sales@skiweekends.com
Booking a luxury work ski trip? Read more about our corporate ski trips and larger group ski holidays.