Overseas Jobs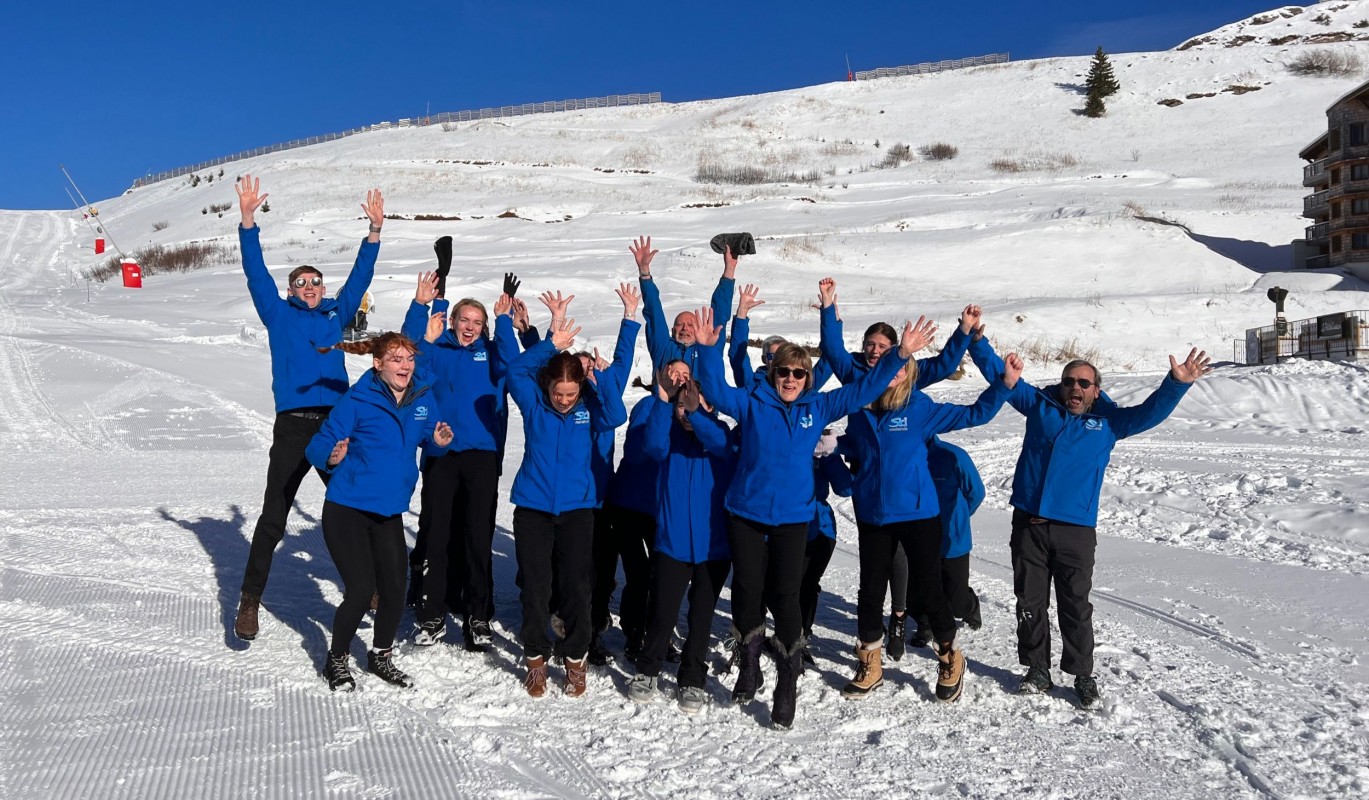 SKI SEASON JOBS IN FRANCE
SkiWeekends is the UK's leading short break ski holidays specialist and we just keep growing! For over 30 years we have helped thousands of people find their dream ski holiday in over 40 resorts across Europe. Our aim is to make skiing or snowboarding for a short break accessible to as many people as possible, by offering a huge choice and flexibility of ski breaks to some of the best and well-known ski areas in the Alps. Our mantra is...
"Be Happy, Ski More!"
If you are looking to grow your career within the travel industry, thrive in working in a team within a fast-paced environment, have a mature, fun-loving but professional attitude and enjoy working to high standards, we would love to hear from you. Learn more About SkiWeekends and our ski jobs.
Our ski season job vacancies in France generally revolve around our chalets. SkiWeekends chalets are located in some of the biggest ski areas in the French Alps - including Morzine, and Avoriaz (Portes du Soleil), and Courchevel (Three Valleys).
Can I work overseas with a British passport?
This is from Seasonal Businesses in Travel:
Hello this is a message to anyone from the UK that is thinking about working a ski season in France this winter. You are probably wondering what impact Brexit has had on this.
We are an organisation called S.B.I.T (Seasonal Businesses in Travel) and for the past 4 years we have been raising awareness of the impacts of Brexit on UK staff "working a ski season". We have also been working closely with the French and UK authorities to enable UK staff to continue to work a ski season in the Alps.
Up until recently the prospects were not looking good and many ski companies were not even looking at job applications from UK staff, however a few things have changed in the last few months which have improved the situation considerably.
First the basics. Now that the UK has left the EU, to work in France you will need a work permit and a work visa before you can enter France to work. Last year this was a very difficult, paper based and long process The work permit had to be applied for by the UK companies that employed you, with no guarantee of success and then you needed to apply for the work visa. This was causing many UK firms to only consider staff with EU passports for ski season jobs.
Earlier this year however, and after many meetings between SBiT and the French authorities, the application processes have been put online and in the last few weeks several UK travel companies have already started to receive work permits for their UK winter staff.
In other words, if you are thinking about working in a French Alpine Ski resort this winter (for example as a chef, chalet host, bar staff, hotel assistant or in a childcare role) then get applying as there are many UK companies that want to employ you. Here is the process:
Step 1: Apply for and secure a job with a UK Ski company
Step 2: Your employer will apply for a Work Permit for you, you cannot do this yourself
Step 3: Your employer will help you apply for your Work Visa.
Step 4: Start watching the snow forecasts and get excited about your season!
The process can take some time, so don't delay applying if you want to work a ski season, there are only 3 months until the season starts.
Many of us in S.B.I.T have worked multiple winter seasons and the amazing experience of working a ski season is one we will never forget and has led to wonderful careers in the travel industry. Don't miss out on this amazing opportunity while you still can.
The Overseas Team
As part of your ski season in France, you will be part of our small, friendly overseas team and "the face" of SkiWeekends and you will be integral to maintaining our high standards and reputation, enabling guests to Be Happy and Ski More! Here at SkiWeekends, we recognise that our staff are the key to our continued success and believe that happy staff lead to happy guests.
We go to great lengths to ensure that we employ a dedicated, enthusiastic and professional team to work together in the alps so that you can all enjoy the unrivaled experience of working a ski season. Perhaps this is why so many of our staff return season after season and the reason SkiWeekends receive Platinum 5* Feefo review ratings…
Each candidate will be judged on their experience, confidence and friendliness.
Your ski season employment package includes:
Extremely competitive package, including holiday pay
Two days off a week
Training course
Uniform
Full season ski pass - optional
Ski/board and boot hire for the season
Accommodation - optional
Insurance - optional
We believe in teamwork, and so all our job roles require a hands-on and flexible approach wherever needed. We are looking for staff who have bags of enthusiasm, willing to work hard and go the extra mile and have a "nothing is too much trouble" attitude combined with a passion for the mountains.
If that's you and you would like to work for Ski Weekends this winter season then please send a copy of your up-to-date CV with a covering letter to Vlad, our Overseas Manager, via email at personnel@skiweekends.com. For more information on how to apply, click here.
We look forward to hearing from you.
now RECRUITING for Winter 23/24!
Chalet Hosts For Winter 23/24
As a Chalet Host, you will be responsible for one of our chalets in the French Alps, ensuring that it runs smoothly and that your guests receive the very best from their holiday. You will take care of all chalet duties, including menu planning, food purchasing, preparing & serving food as well as all chalet cleaning and laundry duties. You will be welcoming our guests, will be required to provide excellent customer service at all times and be knowledgeable about the resort you live and work in.
Read more about being a Chalet Host
Chalet Resort Manager For Winter 23/24
Based on Courchevel 1650 you will have hands-on approach to managing, motivating and working alongside a team of 6 staff running two large adjoining chalets. You will have previous relevant experience having completed at least two ski seasons.
Read more about being a Chalet resort Manager
Please note that we are open to UK and EU applicants, but all applicants must speak fluent English and be able to demonstrate strong, relevant experience.
Find the perfect French ski resort job and apply directly with SkiWeekends.